Our Philosophy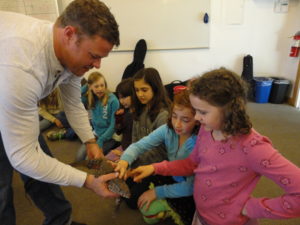 We believe that quality animal exhibits coupled with interpretive educational material can change public attitudes towards wildlife and their respective environments, fostering greater awareness and interest in their conservation and the threats they face. As zoological exhibit fabricators, it is our responsibility to incorporate elements of ecology, geology and art into each project to create accurate representations of natural environments which maximize visitor impact and meet the unique goals and visions of each client.
Zoological Fabrication, Inc. is dedicated to creating functional, versatile and visually compelling captive environments that are biologically appropriate for their intended inhabitants and meet the educational, safety and serviceability needs of our clients.
With a diverse and knowledgeable team comprised of wildlife biologists, animal husbandry professionals and exhibit artists, we take pride in our unique biologically-informed approach to exhibit design which seamlessly blends ecology and art, and understand the complexities and day to day realities of exhibit safety and maintenance. Consulting the zoological literature and collaborating with husbandry professionals within the zoo and aquarium field ensures that the exhibits we design and construct are biologically appropriate for their intended inhabitants, meeting their environmental, physiological, and psychological requirements.
By showcasing the complexity of nature and what we value in the natural world, our exhibits illustrate connections and interdependencies that exist between humans and the natural world, thereby inspiring a more informed and proactive public.
Our Founder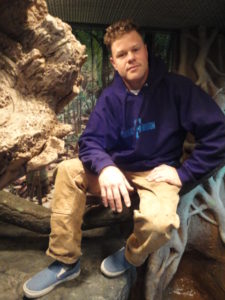 Ben Aller is the owner and primary visionary of Zoological Fabrication, Inc. In his role, Ben leads a team providing all aspects of naturalistic fabrication, including research, design, construction and renovation of naturalistic environments.
A proponent of modern landscape immersion and environmental enrichment, Ben supports the educational and conservation goals of zoos, aquariums and museums.
Ben is a both a qualified designer and an expert fabricator of naturalistic environments having spent decades as a fabrication business owner.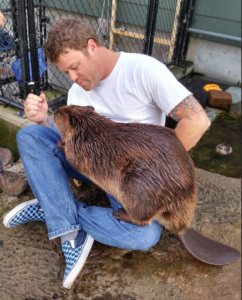 With his extensive experience in building and maintaining naturalistic exhibits, along with a history of keeping, breeding and authoring books & articles about exotic animals, Ben brings a unique perspective and ability to the world of naturalistic fabrication. He has also spent years as a volunteer at local zoos, owned a custom reptile enclosure business, and started a natural history education program for local elementary schools.
This varied background in construction, art, animal husbandry and education provides the perfect foundation for bringing new ideas and innovation to your exhibits and displays.
Contact Ben directly at admin@zoofab.com